Genuine Leather Dog Harness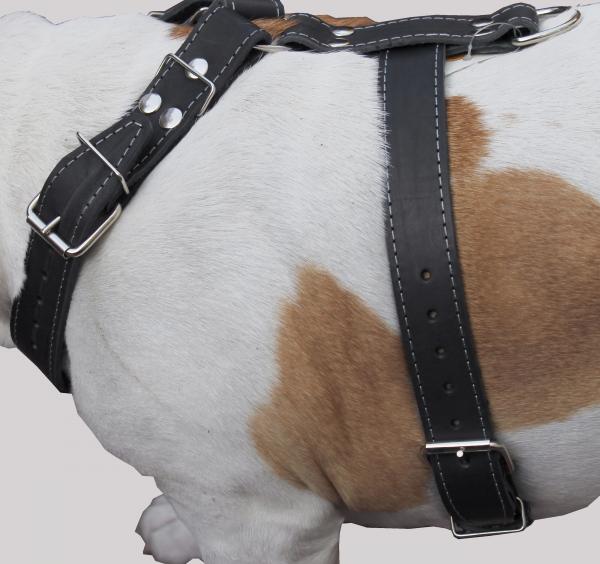 Description:
Made of 1.5"wide and 3/16 thick high quality genuine leather. This size is recommended for Pit Bulls, Dobermans, Bulldogs, Boxers and other breeds of similar size, will fit chest 30"-35".
Material: Genuine Leather
Size: 30in-35in-chest
Width: 1.5in
Colors Available: Black
More Information:
Made of genuine leather 1.5" wide. Features nickel-plated hardware and heavy duty D-ring. Strong and durable. 4 adjustable straps. Lighter weight. Allows the dog to have relaxed movement of muscles. Makes it flexible and efficient. Chest girth: 30"-35". This size is recommended for Large and XLarge breeds like Cane Corso, Rottweiler, Pitbull, or German Shepherd.
Reference #: AM-R1235-1