Genuine Leather Rolled Dog Collar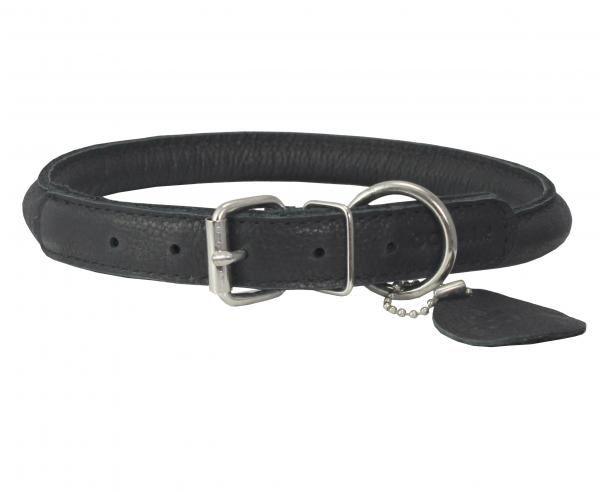 Description:
Strong, extremely durable, stylish, and comfortable dog collar made of high quality genuine leather. This rolled leather Collar is the perfect choice for Chow Chows, Collies, Labradors, Retrievers
Material: Genuine Leather
Size: 15"-18" neck
Length: Overall length 20"
Width: 1/2" wide
Colors Available: Black
More Information:
Strong, extremely durable, stylish, and comfortable dog collar made of high quality genuine leather Overall length 20", 1/2" wide, will fit 15"-18" neck. 5 adjustment holes. Trimmed with thick waxed thread, and riveted for extra strength. Nickel plated pin buckle and heavy duty D-ring. This rolled leather Collar is the perfect choice for long haired dogs, helps to prevent matted fur. Perfect collar for everyday use and training.
Reference #: AM-C-0158-1