Metal Wire Basket Dog Muzzle 14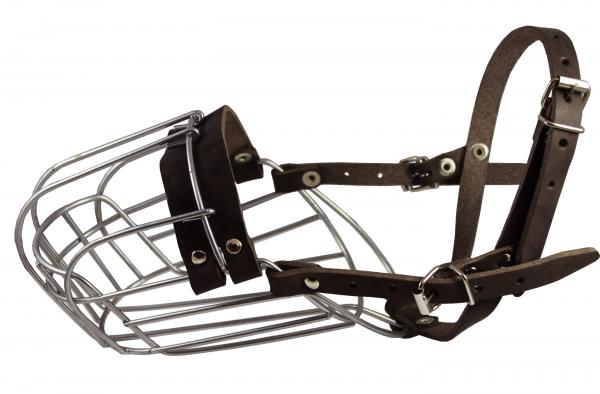 Description:
This size is particularly suited for dogs like German Shepherd or other breeds with similar snout structure. Circumference 14", length 4.75" (from the tip of the nose to the eyeline).
Material: Metal Wire
Size: 14in-4.75in snout
Colors Available: Brown
More Information:
Comfortable and light, made of chromed wire and genuine leather, the straps are adjustable and won't stretch. This muzzle can be very useful in many situations - visits to a vet, off-leash walks, preventing eating off the ground, yet allow for panting and drinking, providing the ultimate in comfort and safety for both the dog and owner or trainer. Please measure your dog's snout to insure this is the correct muzzle size you need. Circumference 14", length 4.75".
Reference #: AM-R-128